Women's Wilderness Discovery, based in Ely, has been bringing women into the Boundary Waters—year 'round—since 2014.
Many of these women are from the Twin Cities, and many of you who read TCO love the Boundary Waters area. So I asked founder and owner, Peta Barrett, to tell us about her business and why she loves what she does.
While doing that, she also offered some great insights into the importance of wilderness experiences for women of all ages:
From Theatre Arts to Canoe Trips…?
For most of her career, Peta has worked in the world of theatre arts. While that may seem a far cry from her current love of bringing women into the wilderness, she explains why it's not such a leap:
PETA: I believe that creative minds are drawn to nature…to the wilderness. My mother was an artist/art teacher and my father a farmer who hunted, fished and cared for the land. I was very fortunate to grow up in a family that valued art and nature!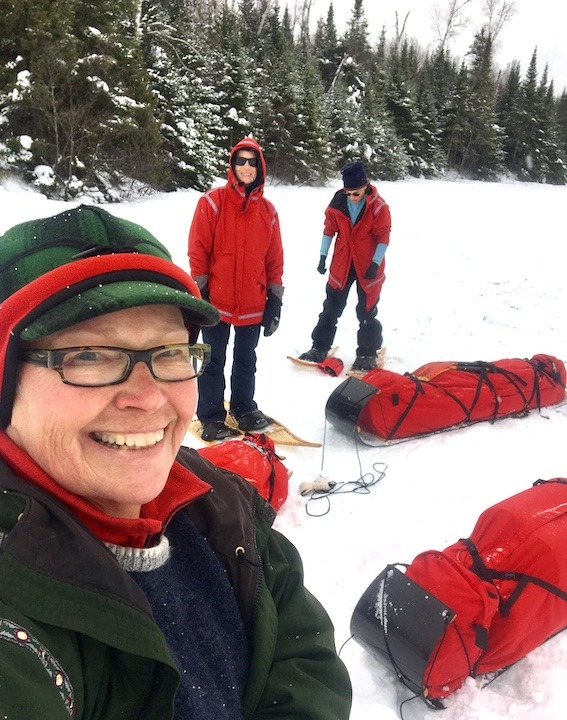 Earlier in life I pondered a career in wildlife biology, but theatre arts won the decision at that time.
Textures, sounds, smells, colors in the natural world are simply incredible and intense. They fill your senses and refresh your soul! I'm a teacher at heart…and by college degree.
So, my transition from a career in theatre arts to guiding and teaching in the Boundary Waters Canoe Area Wilderness was not the leap one might think it would be. I simply turned my long-time passion-avocation into a new career.
I love to teach! Now I have the immense joy of teaching in the great outdoors…from paddle skills and bush skills, to flora, fauna, weather, area history, etc. We have SO much to learn from wild places—Self-confidence and inner strength, not the least of these.
To witness clients of all ages grow in these ways is very gratifying.
What's powerful about a same-gender wilderness environment for women & girls?
PETA: It's extremely important for girls and women of all ages to experience wilderness travel in a same-gender environment because it is truly empowering: building confidence, courage and leadership skills in a way that mixed-gender learning environments cannot.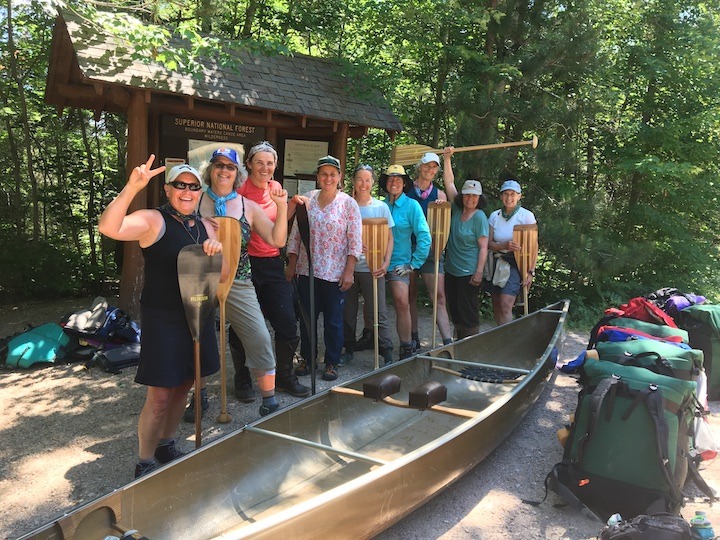 Female-only outdoor learning opportunities really do enrich self-confidence and skills-building in a non-threatening, non-competitive, gentler sort of way.
Mixed-gender wilderness trips can be wonderful, too, don't get me wrong. However, inevitably, there will be assumptions (whether underlying or spoken) that the men/boys will do certain tasks and the women/girls will do other tasks. I'll leave that one to your imagination when it comes to tasks like portaging and setting camp.
Unfortunately, we live with an age-old misconception that wild places on earth are a man's domain—an explore-and-conquer mentality, if you will.
Women tend to be more attuned to the concepts of minimal impact and respectful travel while caring for our natural world. The Leave No Trace wilderness ethic comes quite naturally to all-female groups. Team work and the desire to learn new skills is strong among women.
And you can 'let your guard down' and truly learn when you are women-only! We are allowed to discover our inner strength outdoors. It becomes a greater shared experience without a testosterone-driven contest. (i.e. who can lift the most, paddle/portage the fastest, catch the most fish, etc.)
Women's groups bring a refreshing twist to wilderness travel!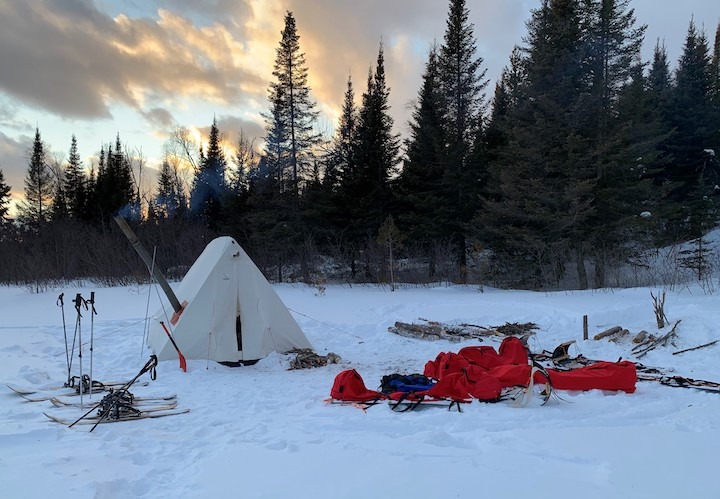 What's your most popular trip with your guests?
PETA: Overnight canoe trips in to the Boundary Waters for sure! Day trips are also popular. Women's Wilderness Discovery makes these opportunities accessible and affordable for women of all ages…families too.
Every trip is a fully-outfitted and professionally-guided experience. And all of our gear, from canoes to packs and tents, are stocked and packed-out with women in mind.
Why is it important to reach out to the next generation and get them outside?
PETA: We must make EVERY effort to encourage youth to get outdoors! To understand the incredible value of wild places and a healthy eco-system. What these things can mean to the health of our planet is irreplaceable.
Young people must engage and experience what nature provides! Nature is a refreshing tonic for the soul. It's a place like no other where one can find clarity and connect with a part of one's self that seems to be missing when we are only caught up in our chaotic, busy everyday lives.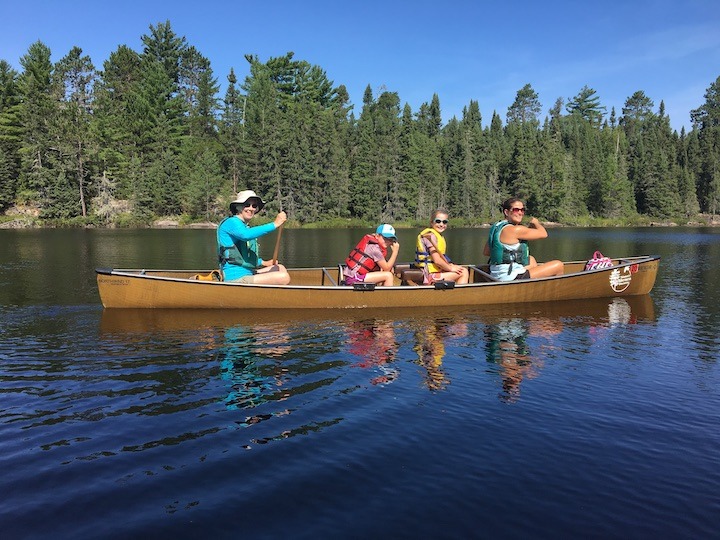 Many people may not even realize this—particularly youth—until they experience the solitude of wild places.
To help youth understand that we don't need technology every minute of every day—it's an eye-opener for them, and very empowering in countless ways.
Why is it important to reach out to older women and get them outside?
PETA: Probably 85% of my clientele are mature women with abundant life-experience who've either been to the BWCAW decades ago and long to return, or it's been on their 'bucket list' for far too long and it's finally time.
Stay active & engaged! Know that if you have the desire, you are never too old to experience a wilderness trip. Women learn to finesse loads on trail differently than men, but we can do all the same things necessary for wilderness travel and camping.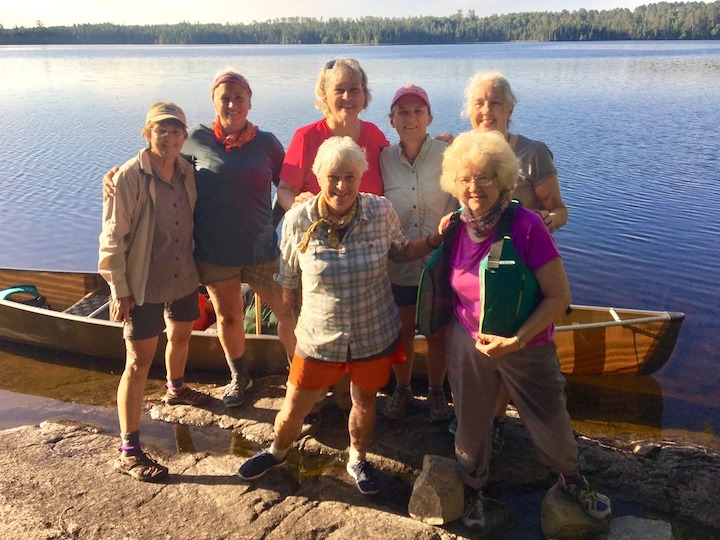 Women's Wilderness Discovery is committed to appropriately packing gear that women can carry. And we work to keep our trips affordable and accessible to women of all ages, and for families.
Women, particularly mature women, tend to be some of the most active, involved voices for protecting our wild places on earth. Mother earth is a solid connection for these women, and they embrace the opportunities with great enthusiasm and wisdom.
What's your repeat customer/new customer ratio?
PETA: WWD has a substantial percentage of repeat customers! It might be a group that booked with us for a summer canoe trip and then wants to return to the Boundary Waters to experience a winter camping trip. We are a year-round in the BWCAW!
The beauty of returning campers is that most often they bring new people to share this incredible experience, be they friends and/or family members who long to return or have never been before.
To learn more about Women's Wilderness Discovery visit the website, Facebook and Instagram.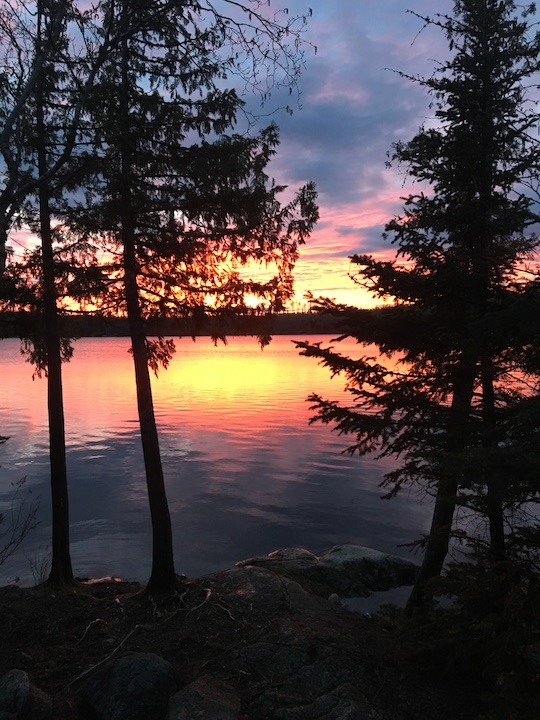 You'll like these, too…