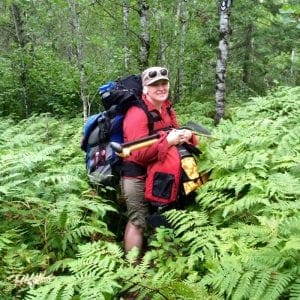 Thanks to all our Summer 2017 canoe campers and day trippers. You made it a great adventure!
Time to think SUMMER SEASON 2018!
Book a fully outfitted/professionally guided 2018 Boundary Waters canoe camping adventure with Women's Wilderness Discovery. For an incredibly reasonable $150 per day/per adult you're provided all trail gear, gourmet food, permit reservation & user fees, and your professional, knowledgeable guide! BWCAW entry permits are required & reservations for the summer season fill quickly. Don't delay! Contact Women's Wilderness Discovery today! Let us create the canoe trip you've been dreaming of with dates that work for you and your group of friends or family members. Don't have a ready-made group of your own? You can kick-off a Join-On trip of your own. Just choose your trip dates, then let us know you'd like to open the trip for other women to join. What a great way to meet new friends! Or simply book one of our Join-On Canoe Trip offerings listed below. Each Boundary Waters wilderness trip is limited to 8 campers plus your guide.
Click the 'Cost' tab for more details and feel free to contact us to book or ask questions.  Be sure to sign up for our newsletter to be notified of future trips and other news!
** 2018 'JOIN-ON' Canoe Trip Schedule** 
We are currently working on this schedule so stay tuned! But in the mean time, don't be bashful about choosing dates that fit into your own calendar this summer. We are happy to custom craft your canoe country adventure!
Prefer to choose your own dates for a canoe trip, and travel with friends, or family members?  Perhaps booking a day trip better fits your schedule while visiting Ely, MN. Call or email to discuss the possibilities. Our 2018 summer canoe season is booking fast. Contact us today!